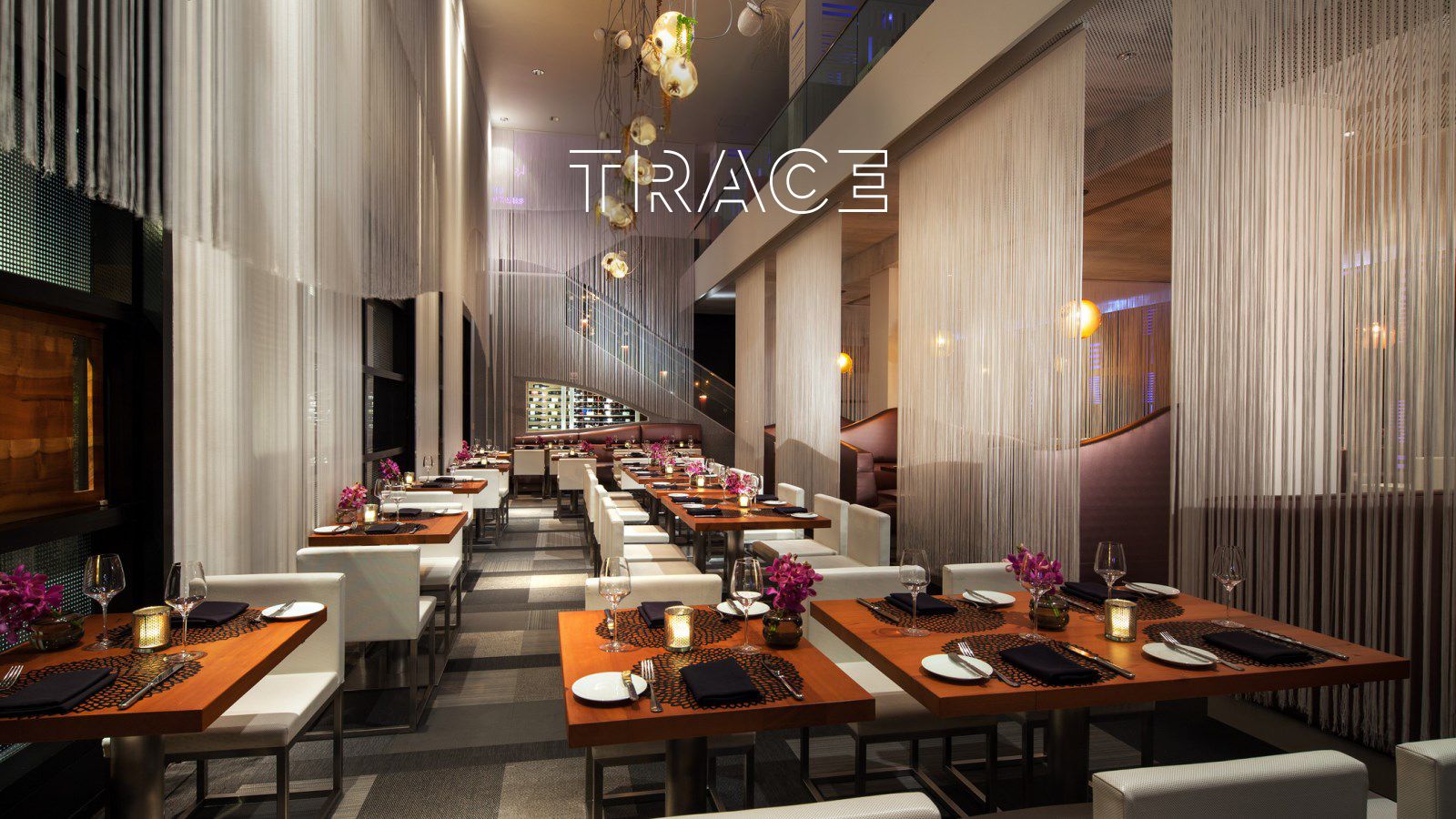 Step into our dining room at TRACE restaurant at the W San Francisco for modern, local culinary delights.
The TRACE Mission

TRACE at W San Francisco is committed to creating a thoughtful culinary experience by fusing the vibrant personality of the Bay Area with a dedication to responsible food. Our high-quality cuisine is prepared from locally sourced and sustainable ingredients - or obtained through partners with sustainable practices. We hope you'll enjoy your meal, which can be confidently traced back to its natural origins.
NOTICE TO GUESTS: TRACE will be closed for dinner on Saturday, October 28. We apologize for any inconvenience this may cause but hope to welcome you back soon!
Breakfast

Monday - Friday, 6:30 AM - 10:30 AM; Saturday & Sunday, 7:00 AM - 2:00 PM

Lunch

Monday - Friday, 11:30 AM - 2:00 PM

Dinner

Monday - Thursday, 6:00 PM - 10:00 PM; Friday, 6:00 PM - 11:00 PM; Saturday, 6:00 PM - 11:00 PM; Sunday, 6:00 PM - 10:00 PM

Weekend Brunch

Saturday & Sunday, 7:00 AM - 2:00 PM